2018 Honda Fit: feels like a luxury car
August 31, 2017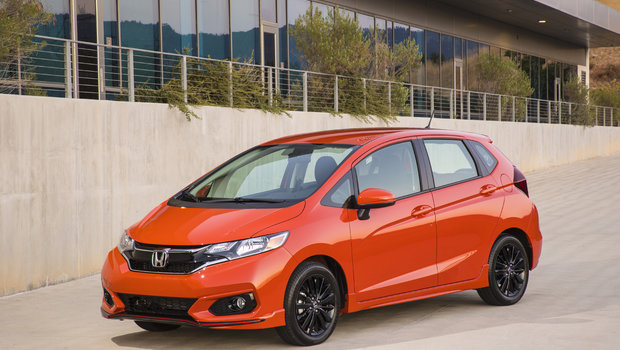 Fundy Honda
The all-new 2018 Honda Fit has been on sale since last week, and although some people may find the title of this article a little exaggerated, the fact remains that this upgraded version of the Honda subcompact offers cutting-edge technologies both in terms of safety and connectivity.
And yes, many of these equipment are generally reserved for vehicles that are much more expensive than the $ 15,190 required for the new Fit.
Advanced safety and connectivity systems for the 2018 Honda Fit
The 2018 Honda Fit is a car that has a lot to offer. In the first place, you get a car that surprises with its agility and all-round behavior in the city, but you also have a car that is affordable both when you buy it and then when you own it.
And the, you get a wide range of of state-of-the-art technology that improve both your safety, and the vehicle's connectivity characteristics.
For example, the 2018 Honda Fit is the only car in its class to offer active safety systems like Adaptive Cruise Control (ACC), Collision Mitigation Brake Braking System™ (CMBS™) incorporating Forward Collision Warning (FCW), Lane Keeping Assist System (LKAS) and Road Departure Mitigation (RDM) with Lane Departure Warning (LDW). Better yet, these systems are offered as soon as you purchase a Fit with a continuously variable automatic transmission.
In addition, you also have access in several versions to connectivity systems like the Apple CarPlay and the Android Auto system.
These technologies ensure seamless integration between your phone and the car, and allow you to access all the functions of your mobile device safely when driving.
Fuel economy is still impressive in the 2018 Honda Fit
The 2018 Honda Fit keeps its 1.5-liter four-cylinder engine that delivers 130 horsepower and 114 lb-ft of torque, and it can still receive an optional automatic continuously variable transmission, or a manual gearbox.
It is also very fuel-efficient with an average fuel consumption rating of up to 6.5 liters per 100 kilometers with the CVT gearbox. Not bad for a car that can accommodate up to 1,500 liters in the trunk. That's more than some SUVs!
The 2018 Honda Fit also includes a new Sport version that offers an orange paint that does not go unnoticed as well as chrome accessories and 16-inch black wheels.
Come and discover the all-new 2018 Honda Fit at Fundy Honda today!