How to Avoid an Unexpected Trip to Fundy Collision Experts
January 26, 2018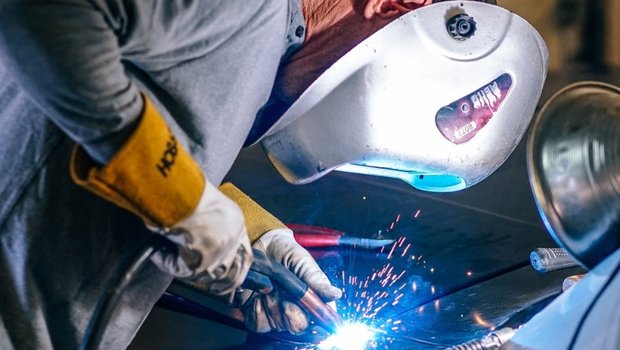 Driving in the winter can be a testing experience. Even the most skilled and watchful drivers can have trouble on the road when the conditions get messy. With snow, sleet, freezing rain, and hail, you never know what you're going to meet when you leave you
Driving in the winter can be a testing experience. Even the most skilled and watchful drivers can have trouble on the road when the conditions get messy. With snow, sleet, freezing rain, and hail, you never know what you're going to meet when you leave your driveway.
If you want to increase your satefy when you're making a car trip you need to use patience and preparation. Here are some tips to help you make it to spring without having to stop in and see the professionals at Fundy Collision Experts.
1. Clear off your car. We all hate coming out in the morning to see snow and ice on our vehicle. And there's nothing worse than having to stand out in the cold and clear it off - especially if you don't have your gloves on. But it is important for you to make sure that any build up has been cleared off the hood, roof, and windows on your vehicle. And don't forget about the mirrors! Use a brush that has soft bristles to ensure that you don't scratch your car's paint because that can be a costly mistake and one that's more than just the cost of a nice snow brush.
2. Try to avoid being a reactive driver. Driving smoothly and avoiding sudden movements/rapid adjustments will help your tires stay on the road and will increase the longevity of their grip.
3. All-wheel drive doesn't mean all-wheel stop. Tailgating the driver in front of you doesn't give you enough time or space to stop your vehicle if they stop suddenly and increases your risk of rear ending their vehicle. When the road conditions aren't at their best, make space for your fellow drivers so that you don't get stuck in a messy accident.
4. Steer into your slides. When the back end of your vehicle starts to drift make sure that you gently let up on the gas pedal and turn your steering wheel into the direction that your vehicle is sliding. This will help alleviate the slide and bring you back into the proper direction.
5. Don't pass snow plows. These trucks are just doing their job - clearing off the roads. And if you're getting in their way you could cause an accident. Plus, getting in front of them likely means that you're going to encounter even more treacherous road conditions because those roads haven't been properly cleaned.
6. Use winter-grade windshield washer fluid to make sure that your window is clean. It's also smart to have an extra jug in your trunk. If you run out at the wrong time you could end up with lowered visibility and a higher risk of an accident.
Finally, if you do end up in an unfortunate mishap then the well-trained and efficient staff here at Fundy Collision Experts can take care of your accident needs and get you back on the road in tip top shape.
Drive safely everyone!