The next Honda Insight to be unveiled
December 28, 2017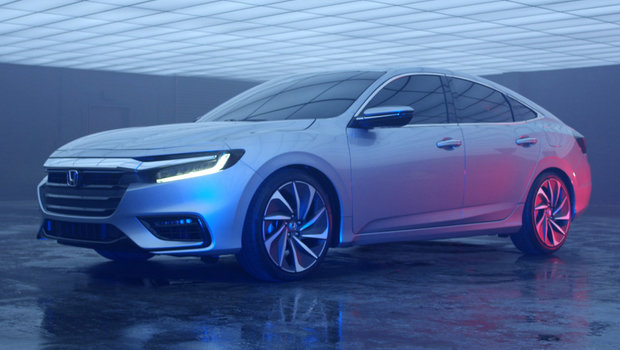 Fundy Honda
When we think of the manufacturers who understand the importance of the hybrid car and fuel economy for consumers, Honda often comes to mind.
After all, the Japanese manufacturer offers an already well-developed range of electrified models, a range that has developed even more recently with the arrival of the new Honda Clarity. Then, shortly, we'll get another hybrid model, the next generation of the Honda Insight that will be unveiled at the North American International Auto Show in Detroit.
A new generation for the pioneer of hybrid cars in North America
The 2019 Honda Insight will be the third generation of a model that many ignore was actually the pioneer of hybrid cars in North America. Indeed, many mistakenly believe that the Toyota Prius arrived before, but it is actually the first Honda Insight unveiled in 1999 that started the hybrid segment here.
The latter was powered by the first application of Honda's Integrated Motor Assist system, its first generation of hybrid powertrains. At the time, the Honda Insight had the best fuel economy in the industry with an average of just 4.0 liters per 100 kilometers.
A variety of models followed, but the Honda Insight was for a very long time the number one option for consumers who wanted to do their part for the environment while reducing their fuel spending. Then, in 2009, Honda introduced the second-generation Honda Insight. The latter was powered by the same hybrid engine, but it was much more versatile with a five-door configuration and space for five passengers.
This brings us to the new Honda Insight that we will be seeing in Detroit. There is little information on the model, but we do know that it will be powered by the same hybrid engine that powers the Honda Accord Hybrid and Plug-in Hybrid Accord (PHEV).
Until we know more about the new 2019 Honda Insight, contact us today at Fundy Honda to learn more about Honda's other fuel-efficient models!