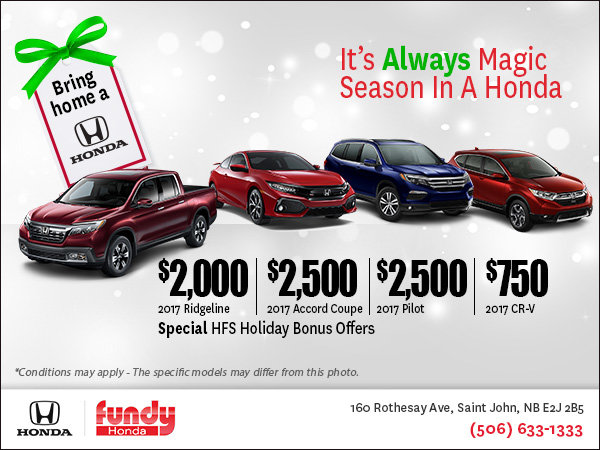 Take advantage of the special HFS holidays bonus offers!
Get a $2,000 bonus on the 2017 Ridgeline, $2,500 on the 2017 Accord Coupe, $2,500 on the 2017 Pilot or $750 on the 2017 CR-V!
Some conditions apply. Offer ends November 30th, 2017.
Book your test drive today!
*Conditions may apply. The specific model may differ from this photo.