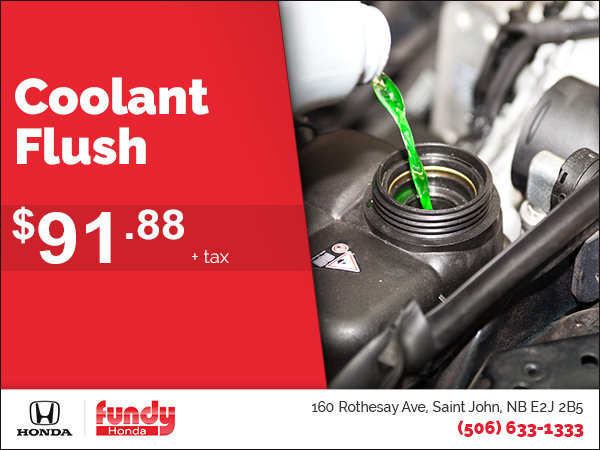 Everyone knows that your car will only run as well as you maintain it.
This means that once in a while, your vehicle will be needing a coolant flush!
Good news! At Fundy Honda, we offer a quick coolant flush done by our professional Honda technicians.
Coolant flushes start at just $91.88!
Take the time to give your car the care it needs! Discover how Fundy Honda can help. Visit us at the dealership or get in touch with us to learn more!
*Conditions may apply. The specific model may differ from this photo.