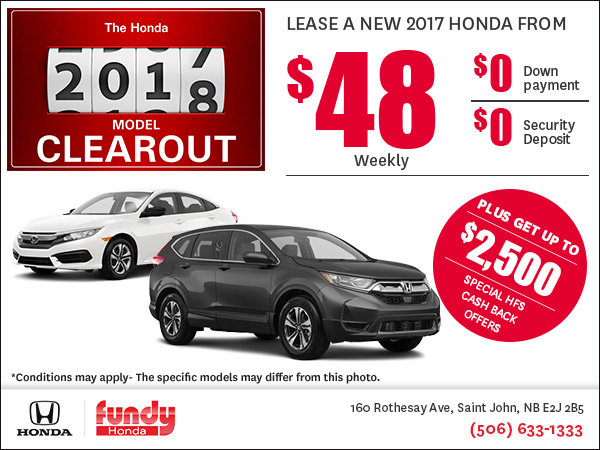 The Honda 2017 Model Clearout Event is here!
Lease a new 2017 Honda starting from $48/weekly, with $0 down and $0 security deposit.
PLUS get up to $2,500 cash back!
Some conditions apply. Offer ends September 30, 2017.
Book your test drive today!
*Conditions may apply. The specific model may differ from this photo.