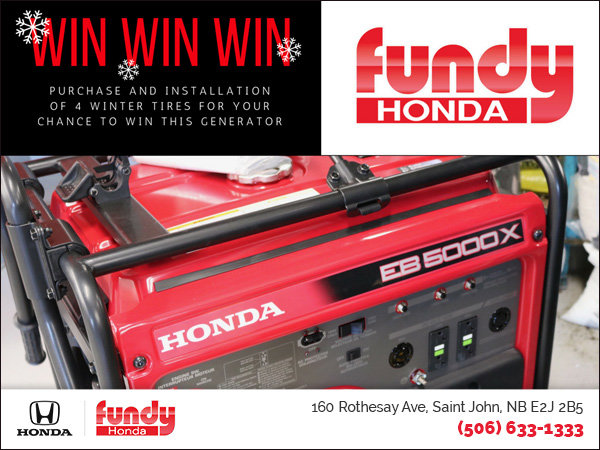 This tire change season, make things easier on yourself.
When you choose Fundy Honda to change your tires, you can rest assured that a professional technician did the switch.
For a limited time, when you purchase tires and installation at Fundy Honda, you'll get a shot at winning a brand-new Honda EB 5000X Generator!
Discover the exceptional customer service that we're known for at Fundy Honda! Visit us in store or get in touch with us to learn more.
*Conditions may apply. The specific model may differ from this photo.